With Fall Break coming up this week, there may be those of you who don't want to travel yet, who may be traveling with family to slow down in the mountains or at the beach, who may be headed south (in which case you may be looking at some rainy days…) – here are some reading recommendations that appeared in GPC's October newsletter that you might want to explore for your Fall Break and after. All of these books can be found in the GPC library and are available for check out.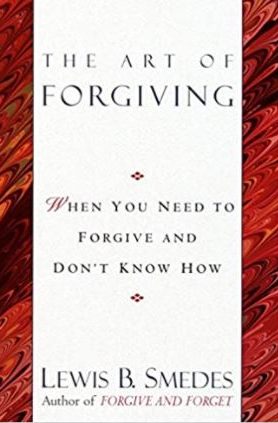 The Art of Forgiving

, Lewis B. Smedes
Cited by Pastor Will in one of his sermons on God's unfairness…
From the Amazon description: "If you are ready to make peace with those who have hurt or betrayed you, there can be no finer road map than this thoroughly practical book. Lewis Smedes brings true forgiveness, 'Gods own gift,' within the capacity of every wounded person, even in circumstances when only hate seems possible. With inspiring words, he leads you through the three stages of forgiveness and helps you understand the following.* Why we forgive (often the person who benefits most is the forgiver)
* What we do when we forgive (perhaps not what we expect)
* Whom we forgive (only those who directly wrong us)
* How we forgive (we start by owning our pain)
Using many dramatic examples drawn from life, this wise author illuminates, step by step, the healing path to peace and freedom." Come enjoy and grow from this book, and thanks Pastor Will for mentioning this.
2. God Walk by Mark Buchanan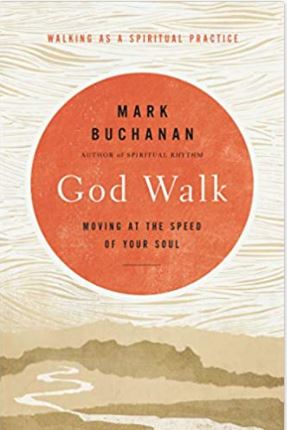 Since it can still seem sketchy to go back to your favorite gym or exercise class, what's the one thing everyone can to do get moving? Yep. It's walking.
From the Amazon description:
Drawing on Jesus' example of walking, bestselling author Mark Buchanan explores one of the oldest spiritual practices of our faith. What happens when we literally walk out our Christian life? We discover the joy of traveling at the speed of our soul.
We often act as if faith is only about the mind. But what about our bodies? "Come, follow me," Jesus said, and then He was off. The most obvious thing about Jesus's method of discipleship, in fact, is that He walked and invited others to walk with Him. Jesus is always "on the way," "arriving," "leaving," "approaching," "coming upon." It's in the walking that His disciples are taught, formed, tested, empowered, and released.
Part theology, part history, part field guide, God Walk explores walking as spiritual formation, walking as healing, walking as exercise, walking as prayer, walking as pilgrimage, suffering, friendship, and attentiveness. It is a book about being alongside the God who, incarnate in Jesus, turns to us as He passes by–always on foot–and says simply, "Come, follow me."
Buchanan provides specific walking exercises so you can immediately implement the practice of going "God speed." Whether you are walking around the neighborhood or hiking in the mountains, walking offers the potential to awaken your life with Christ as it revives body and soul.
3. The Road Back to You by Ian Morgan Cron & Suzanne Stable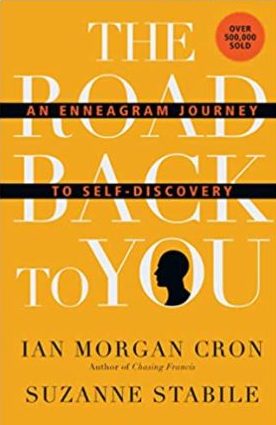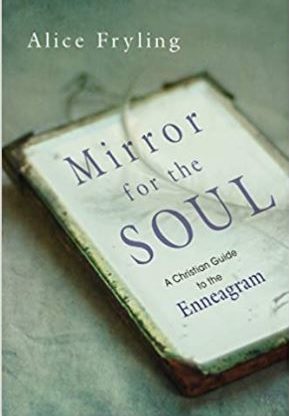 4. Mirror for the Soul by Alice Fryling
Books for the 2020 Women's Retreat
How will learning about ourselves through the lens of the Enneagram be beneficial?
In Ephesians 4:22-24 St. Paul describes the relationship between our gifts and our compulsions – the relationship between our "old self" and "new self." The Enneagram gives words to help describe the struggle we all share, and we can use it for growth on our spiritual journeys. It's like a mirror, reflecting dimensions of ourselves that are sometimes hard for us to see.
Once we know ourselves better – then what?
The late poet Mayo Angelou said it best: "Do the best you can until you know better. Then when you know better, do better."
The Enneagram is merely a tool to help us see ourselves as God sees us, to know God's love and mercy for us more deeply, and to then respond with our newfound understanding of how we are called to live in the world, and how to better go about doing the work of God's coming kingdom, sharing God's grace, mercy, and love with everyone we meet – just as we are all called to do.
Whether you plan to attend the Women's Retreat, you'll enjoy and learn from these books. A copy of each is available for check out in the GPC library.
What are you reading right now? Have something you want to recommend? Email us at

[email protected]

and share with us.