---
teaching children the Christmas story
---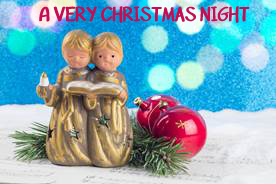 FOR THE CHILDREN
The GPCKids Christmas unit is designed to teach children the Christmas story through song, age-appropriate study, and memorable activities. Children who participate are encouraged to be present for the 3:30pm Christmas Eve worship service which they will lead through song and Scripture readings.
 For unto us a child is born…." Isaiah 9:6 (NIV)
Schedule
November 6, 13, 20, & December 4 – 6pm-7pm (Note: no meeting November 27, Thanksgiving week)
– Contact the church office (901-754-5195 or [email protected]) by noon on the Monday before to make a reservation for your family to eat at 5:30pm with the regular Compass Wednesday night meal.
– Certain children may be asked to arrive at 5:45pm to rehearse for a designated song.
December 11 – 5:30pm
Compass presentation; meal and Advent fun and crafts to follow.
December 18 – 5:50pm-7pm
Final rehearsal and Christmas party to celebrate!
December 24 – 3pm arrival to church for 3:30pm Family Worship Service in the sanctuary.
Spaces are limited, so be sure to register your child soon using the link below. 
FOR THE MOMS
Make plans for this Advent preparation study on Wednesday evenings beginning November 6, 6pm-7pm.
Once we finish our study on December 4 you will have a heart prepared to focus on Jesus during this season. And, you will bring home a few tools to focus your family's hearts as well! This year for the Grateful Heart Series we will follow Asheritah Ciuciu's Advent devotional "Unwrapping the Names of Jesus." Go ahead and order the book off Amazon, or you may check out a copy from the church library. Reserve your dinner reservation at 5:30 by emailing Ann in the office ([email protected]).