Back by popular demand, GPC's Fall Fest returns. Mark your planner now for Sunday, October 27, 3:30-5:30pm. This will be a church-wide event, deliberately planned to appeal to all ages. Events, activities, entertainment, and more will be placed throughout all the facilities.
This event is free and will be open to the public, so invite your friends and neighbors and anyone else.
If you want to be involved in helping with this fun event, contact Brooke Duke here.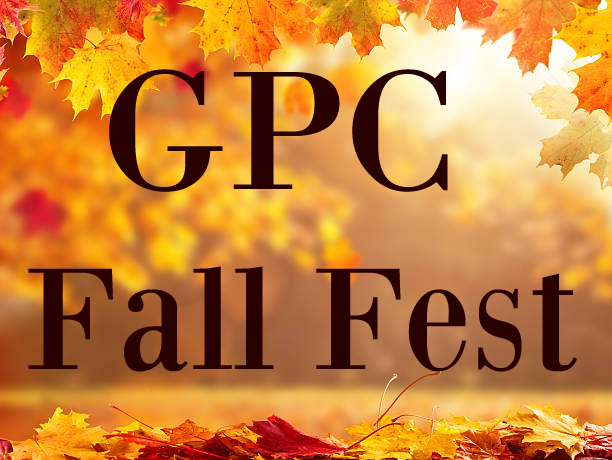 GPC's popular Women's Retreat returns this year on Friday, November 1 and Saturday, November 2 at Pinecrest. Ladies, set aside the first weekend in November for this wonderful time of spiritual growth and Christian fellowship.
Registration is now open, and there is a limit for participation due to space allowances, so hurry and sign up if you want to come.
Check back here on September 1 for more info and a link to register.
If you have any questions, contact Rev. Susan Carter Wiggins here.