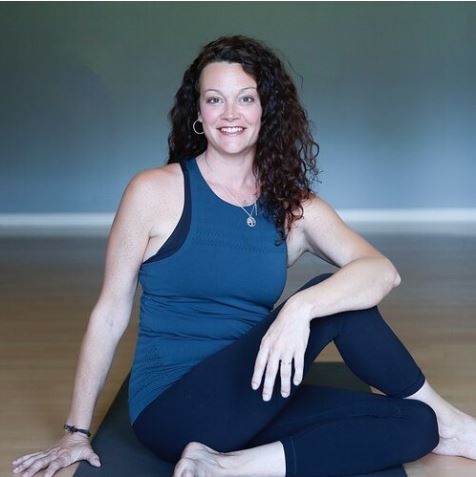 Every week GPC highlights local businesses that may be struggling & need some support. We're putting info in the weekly eblast and posting on social media. If you know of any, please email the communications department at the church here.
I'm church member Amy Morse. My husband Jim and I and our three sons have been members of GPC since around 2014. I'm so honored to have GPC spotlight my small business as part of the weekly newsletter.
My business partner, Michele Humphrey Mallory, and I run Two Pillars Yoga Studio and DwiPada Yoga School, located at 376 Perkins Extended, Suite 206 in Memphis.
As a result of the quarantine, we closed our doors on March 14, then reopened June 1 with a limited in-studio schedule and limited capacity, then closed again after the Memphis city ordinance passed requiring masks and the number of new Covid-19 cases spiked in just the last few days. We offer on-line classes through zoom for anyone who wants to participate.
At our studio Two Pillars Yoga, we specialize in Ashtanga Vinyasa, Vinyasa Flow, and Yin Yoga. We teach group and private sessions, offer a variety of quality healthy workshops, and even provide classes for businesses.
Our approach is individualized for every student based on their abilities, limitations, and injuries. We work with the students to help them find a practice that meets their health and wellness needs.
Our teacher trainings, through our DwiPada Yoga School, have provided the MidSouth with some of the best teachers in the area. We have trained over 75 teachers since 2017. (DwiPada means two pillars, and these two pillars are the yoga styles of Ashtanga Vinyasa [a therapeutic yoga practice] and Vinyasa Flow.) We offer these trainings in the fall and spring with a new training class starting this fall and only a few available spots remaining. We are accredited through Yoga Alliance. If you are interested in learning more about this practice or want to teach the practice to others, visit us online or give us a call. We love sharing about our school and our graduates.
If you want to try yoga or it has been recommended by your doctor or physical therapist, give us a call, email us or book your class through the MINDBODY app. You can find out more about us at: www.twopillarsyoga.com.
You can reach us at [email protected] or by phone or text.
Peace and joy,
Amy Morse (901-830-8847)
Michele Mallory (901-907-9929)