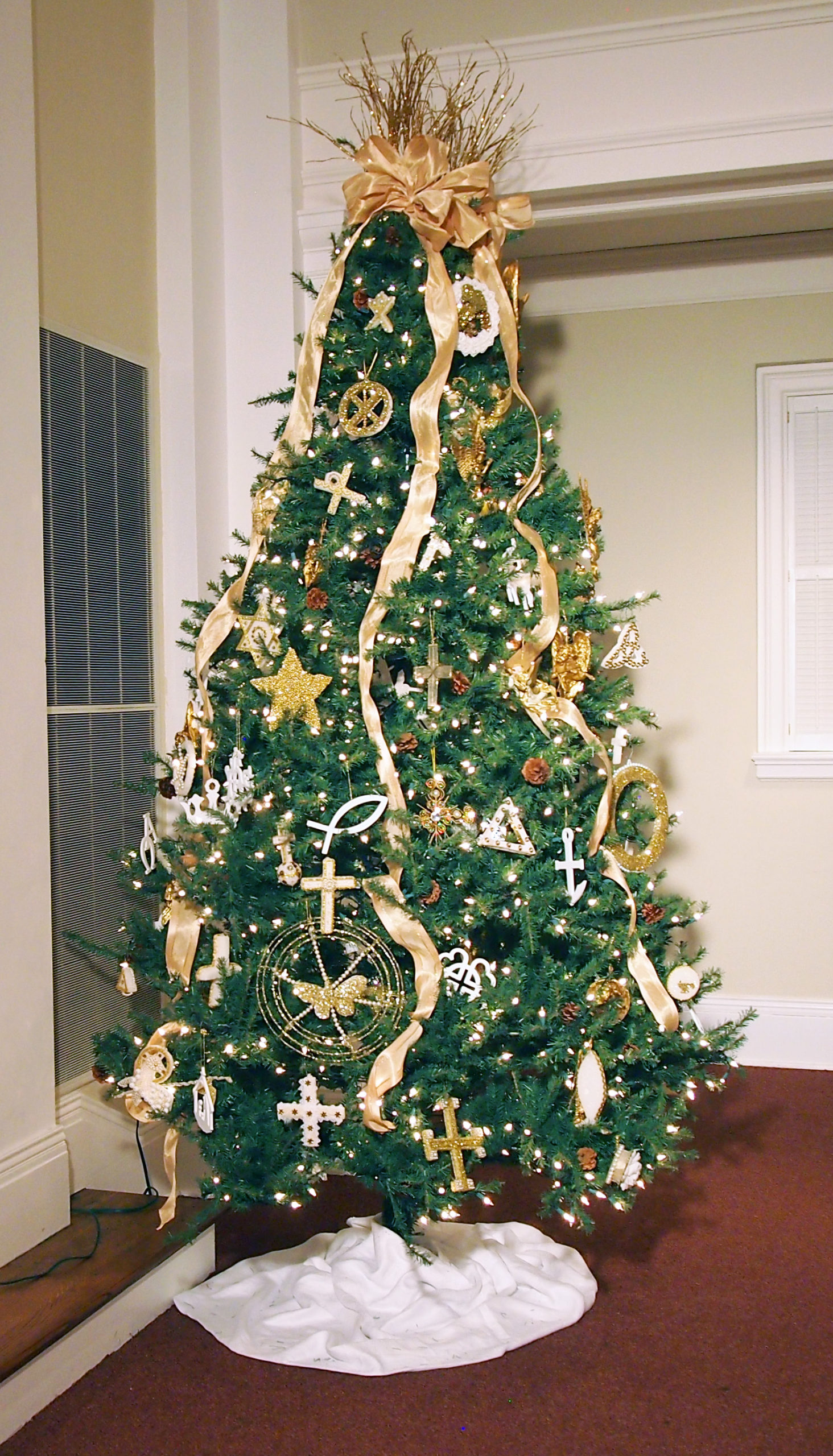 CHRISMONS
The word "Chrismon" is a combination of the words "Christ" and "Monogram." The word Chrismon has been adopted to refer to special Christmas tree ornaments that have been developed to display symbols of Christ and Christianity. All the ornaments are done in white and gold.
In 1957 Chrismon ornaments were made and displayed on a Christmas tree at a Lutheran Church in Danville, Virginia. Through this church, patterns were made available, and the idea of having Chrismon trees spread. Over the years more ornaments have been developed so that now a Chrismon may be a sign, a symbol, a type, or a combination of those. The only requirement is that it refer primarily to Christ and God.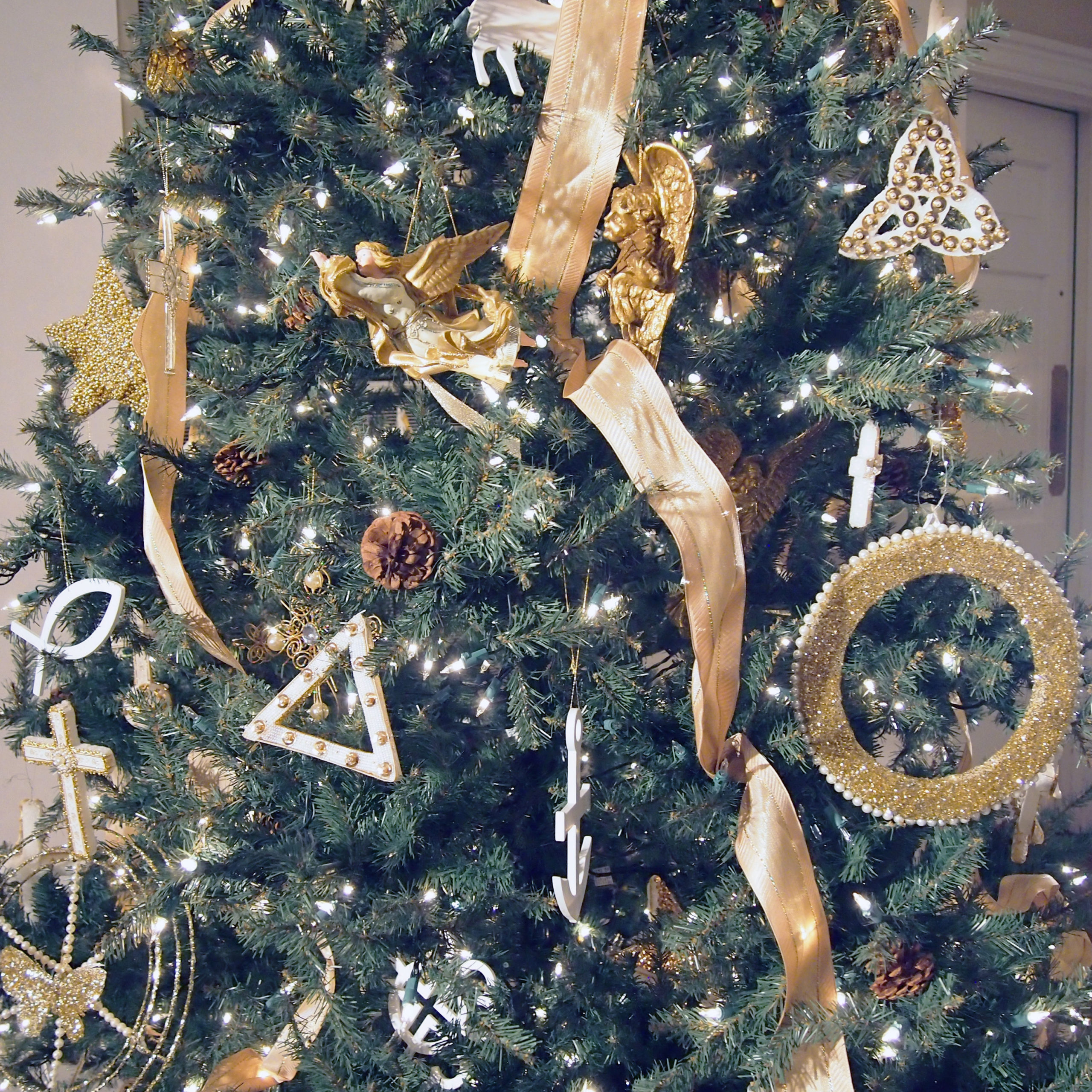 GPC's Chrismon ornaments were originally hand made in the 1980's by our Presbyterian Women (formerly known as "Women of the Church"). Led in workshops by member Rachel Gwin, the ornaments were made from styrofoam, beads, sequins, glue, and glitter. These ornaments were stored away for many years and rediscovered in a box in the attic about 10 years ago. Prior to that, white wooden ornaments were ordered on the internet and used on our tree. Both types of Chrismons decorate our sanctuary tree this year.
Be sure to check out the lovely Chrismon symbols on our sanctuary tree and remember the loving hands that made many of these symbols.