God preparing children to discover His unconditional love
Sunday School is our foundation in Children's Ministry at GPC.
It is the most important program we offer for our children in order to provide a Christian education. We want our children at GPC to be known to our church congregation, valued as children of God, and loved by a committed church body. If you want information about children's events, please email us here.
We believe children are in a constant state of discovery. They are learning about God in so many ways. This is such an important time for them to attend Sunday school, listen to and engage in Bible stories about God, and to develop relationships with teachers, adults, and friends who are showing them God's unconditional love. We believe the Holy Spirit is working in their lives and preparing them for a life of faith and discipleship.
Please find a way to get your child involved. Sunday school provides your child the opportunity to learn the Bible, make "church friends" and develop relationships with loving teachers. In Sunday afternoon choir children learn about God through music and movement and getting to spend time with their friends. Parents' Night Out and Compass (Wednesday night programming) reinforce themes and concepts to help your child discover God in many ways.
Your child is only this age for a short amount of time. It is worth your time and energy now to prioritize time each week for your child to discover God. There is truly no way to measure the long-term effect of a child's life planted to be nourished by the roots of God's unconditional love.
For more information, please contact Anna White.
SPECIAL NEEDS
GPC offers assistance for children with special needs. If you have a child with a special need and would like more information, please email us here.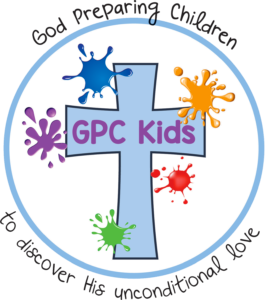 We would love to get you plugged in to Children's Ministry. There is a place for you! If you would like more information about Children's Ministry at GPC, please contact the church by emailing us or by calling 901-754-5195.