School Year Events
Sunday Evenings: Kids Ring & Sing
The main objective of the program is for children to grow in their knowledge and love of God through music. (Detailed objectives are printed below.) This GPC music program meets each Sunday of the school year beginning at 4:30pm and is designed for children 4 years of age through 5th grade.
Children's Handbells
Children's handbells (3rd – 5th) graders meet 5:30-6:30 in UL 217 (upstairs) and is directed by Alex Benford. For more information email Alex.
Children's choirs and children's bells will take trips to sing and play handchimes for area hospitals and retirement communities throughout the year.
Rehearsal & Performance Schedule
Children's Choir: Regular rehearsals for these groups are 4:30-5:30 on Sunday afternoons,
downstairs in the children's area.
Children's Handbells: Rehearsals are held in the Choir Room, 5:30-6:30.
Parents are asked to volunteer with handbells for 1-2 rehearsals each term.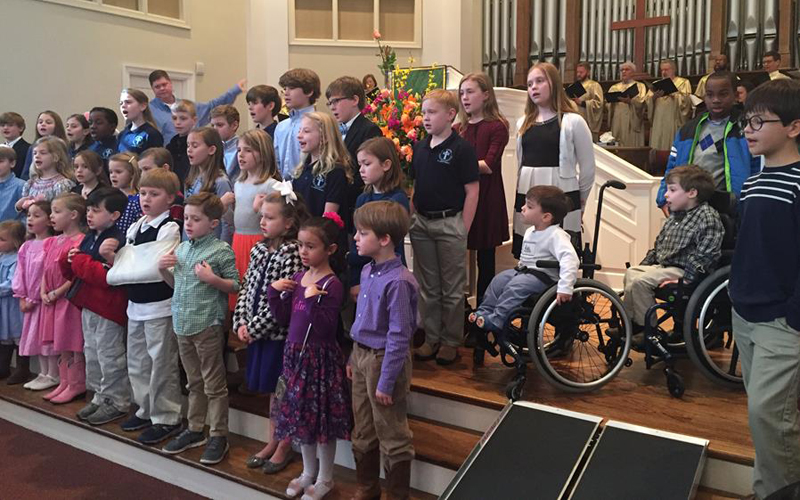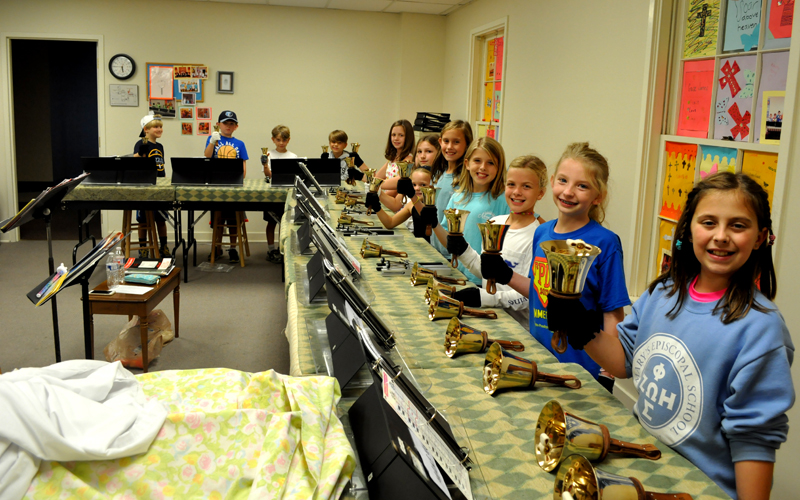 OBJECTIVES OF KIDS RING AND SING
By participating in GPC's music program, Kids Ring and Sing, children will grow in their love of God. Both choirs are part of the education process. When children sing and/or ring Scripture, they remember it for a lifetime. Reflecting on the message of the song as they sing and/or ring instills understanding of spiritual truths and knowledge of God.
Children's choirs and handbell choir give children an opportunity to serve their church. While Sunday school, Vacation Bible school, and other activities minister to children, joining a choir gives children a chance to minister to others through music.
Participation in a choir or handbell choir gives children an opportunity to take a leadership role in the service. It gives them a sense of responsibility for the ministry of the church and helps them identify with the traditional form of worship as they grow to adulthood.
Music ensembles provide opportunities to build Christian character. A vocal or instrumental ensemble is a team with a common goal; the qualities of promptness, self-control, cooperation, and commitment must be developed in choir members if the group is to accomplish its purpose of praising the Lord.
Through our music program, children learn to become independent musicians who can read music and understand musical terminology.
Children who sing in choirs learn to use their singing voices correctly and develop confidence in themselves as they share their musical gifts in worship. Traditional hymns as well as songs of praise are a part of the curriculum.
Children who ring handbells learn the proper technique of ringing, develop a good sense of rhythm, perform basic rhythm patterns, and understand musical terminology as it relates to handbell ringing. Traditional hymns as well as songs of praise are a part of the curriculum.
NEW HERE?
---
Welcome! Please join us for Worship on Sundays or contact us to learn more about our community.
Germantown Presbyterian Church is excited about what it offers to the Mid-South community and the church while serving Christ.