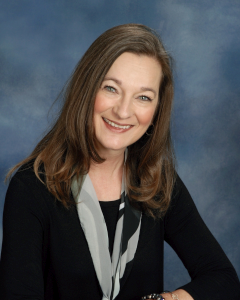 As the Director of Special Needs Ministry, Monica Kirby came to Germantown Presbyterian Church from a sister church in the Olive Branch, MS area where she spent the last 15 years developing and implementing faith-based programming for children and adults with special needs. She serves on the board of directors for The Arc Northwest Mississippi as well as being the facilitator for the Disability Ministry Network of the Mid-south, a group dedicated to the purpose of sharing resources and creating networking opportunities across all special needs programming regardless of denomination. Her work there has opened the door for her to serve on the board of the Memphis Joy Prom, as well.
In addition to having a heart shaped for working with those with intellectual and cognitive disabilities, Monica also has a heart for missions. This love for reaching the "ends of the earth" has taken her to Ipoh, Malaysia; Salinas, Ecuador; Puebla, Mexico; Johannesburg, South Africa; Jakarta, Indonesia; and Bangkok, Thailand. She is a recent graduate from the Johnson University Knoxville where she earned a B.S. in Biblical Ministry and Leadership. Her interests include crocheting, camping, and cheering on her favorite sport teams. Her distant Yankee roots can be seen in her love for all things Chicago – the Chicago Cubs (who finally won a World Series) and "Thu" Bears – while a deeper Southern root can be seen in her allegiance to the SEC rooting for University of Mississippi and her all-time favorite, University of Georgia - Go Dawgs!!
When the opportunity presents itself, she and her husband hook up the fifth-wheel and hit the road in search for a piece of nature with their name on it. Longtime residents of Desoto County, she and her husband reside in Hernando, MS with the youngest of their adult children (a son, Christopher, and a daughter, Bailey), a Labrador Retriever named General Beauregard, and a quarter-horse, Mia Minie Chip
---
To contact Monica Kirby, Director of Special Needs Ministry
please use the form below.
Or call: 901-754-5195