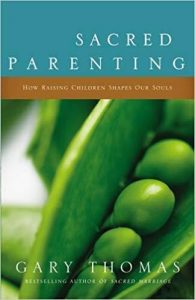 New Study for Parents Begins, Sunday, February 10
Sundays, 9:30am-10:30am; Room: LL-115 (downstairs)
Hosted by: Psalm 78 Class
The Sunday School Group Psalm 78 will be starting a new study for parents on February 10, following a DVD series and book called Sacred Parenting by Gary Thomas.
In Sacred Parenting, Thomas flips the script. Instead of asking, how does God make us better parents, let's ask, how does God use parenting to shape us as better disciples of Jesus?
If you're new to this group, this is a great time to start! To learn more details, contact Pastor Jay ([email protected]) or the group coordinators Stacy Weiss ([email protected]) and Kevin Floyd ([email protected]).