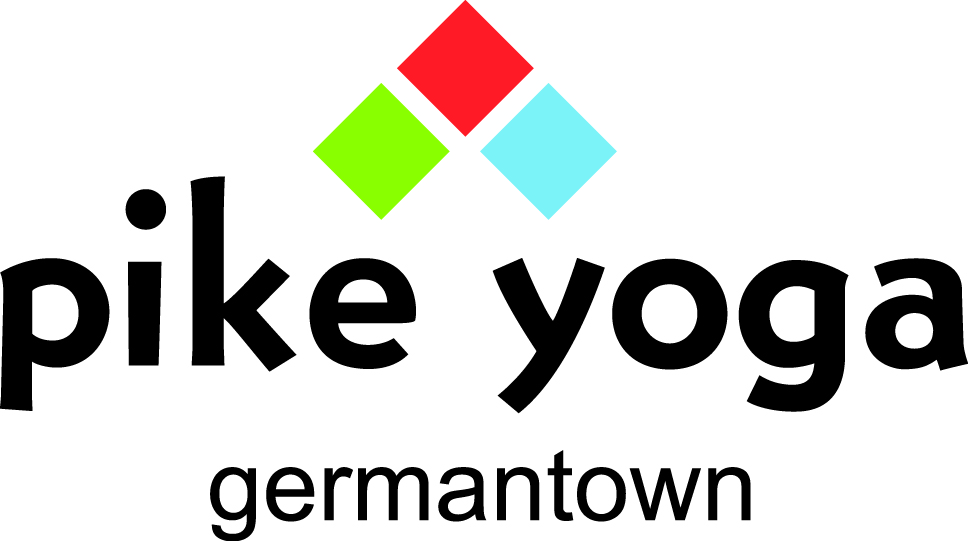 GPC member Wendy Holmes is the owner of Pike Yoga Studio which just celebrated their 5 year anniversary in November 2019!! Pike Yoga Studio offers yoga classes and personal training, and Wendy also trains and teaches yoga. Pike offers a variety of classes – some of their best sellers are: Yoga 101, Gentle Yoga and Yin.
Personal training is available in both private and group sessions.  Last year, Pike started a joint venture with Wendy's cousin, Jordan Carver.  They own and operate Pike Yoga Online Studio! This is a subscription-based service, $16/month, and you can cancel at anytime.  The online studio has cardio, strength, and yoga workouts. You can filter the selection based on time, type, and teacher.  The online studio is a great alternative for home workouts and an especially great option while staying safer at home.
Pike Yoga is located at 7853 Farmington Blvd (same shopping center as Vanelli's Deli) and the website is www.pikeyoga.com (you can find online studio info there, too) or call them at 901.567.5188.